We have been working for more than 30 years in this sector of activity with more than 300 custom masts sailing around the world, both for racing boats (Imoca 60, Orma, Maxi-trimaran, Multi 50, Foilers) and exceptional cruising sailing boats.
The rigging calculations are very specific and require means and methods of calculation adapted to the multiple constraints of this type of structure: problem of stability, large displacements, pre-stress, etc.
This know-how applies to all types of spars, whether they are made of aluminium but especially carbon: masts, classical or canoe booms, catamaran cross-beams, longerons, bow-sprits, etc.
We produce and deliver workshop lamination plans that are directly available by mast makers.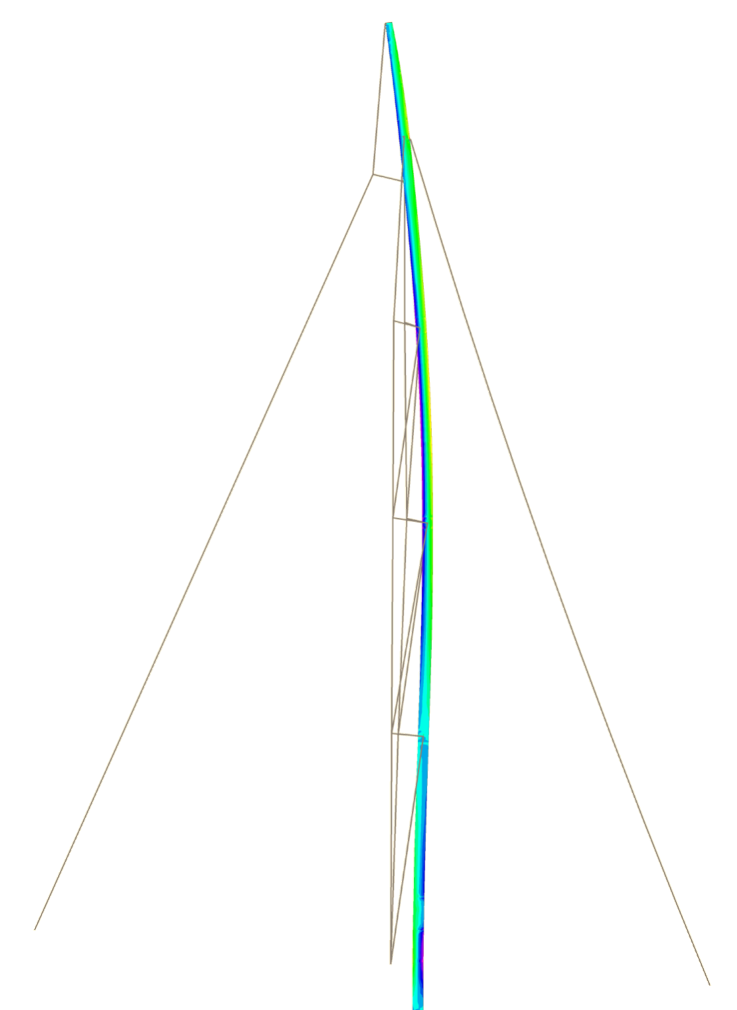 WALLY 80' GENIE
MC2 60'
ANTARCTIC-LAB 60'
IMOCA 60' BASTIDE-OTIO
WALLY 80' LYRA
FIGARO 3
RC 50'
GUNBOAT 60
GUNBOAT 66'
HH66'
TRI 100' IDEC
SHOCKWAVE EX PARADOX
MULTI 50 ARKEMA
MULTI 50 PRIMONIAL
IMOCA 60 L'OCCITANE
MULTI 50 DUNE
TF35
…
FC100' NOMAD
VAÏREA
VAÏMITY 90'
CONRAD 115'
CHE 115'
CARTOUCHE 90'
BLUE-DIAMOND 100'
ALIBI 53' & 65'
ALLURES 95'
OUT-5X
LONG-ISLAND 85'
SUNREEF 74' 80' 82' 88'
NOMADE FC 100'
CHAMLOR 65'
DAMAWIL 120'
FC 53'
FC 70'
ITA 14.99
OQS 60' & OE 72'
SUNREEF 50, 60, 70 & 80
FIRST 53
…